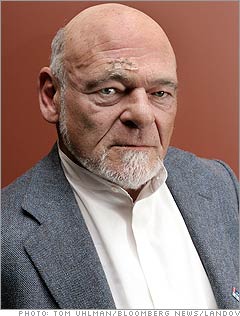 I won't.
Sam Zell predicts
a spring recovery in the housing market.
Is he right? Only time will tell, but again, I don't bet against Zell.
How does this bode for commercial property? I think it'll likely be good for retail because rooftops mean a lot. The apartment sector? Not so much. And to be honest, I am not sure whether that will impact office or industrial, so just watch and see like I will, or give me your own predictions.
UPDATE:
if you want a great analysis of the residential perspective, read
Jeff Brown's take
.